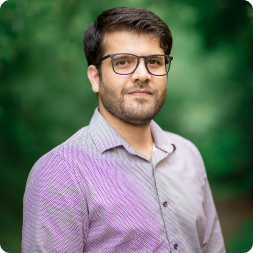 Samoon Tasmim is a Registered Psychotherapist with the College of Registered Psychotherapists of Ontario.
Samoon has been working as a counsellor and psychotherapist for seven years. He holds a Master's in applied psychology and is pursuing a Ph.D. in counselling and spirituality. Samoon's therapeutic practice is trauma-informed and culturally responsive. He works from a client-centred holistic approach grounded in attachment-based therapeutic modalities.
Samoon also draws from various other therapeutic modalities to ensure that the service is tailored to client needs.
Samoon's research focuses on the mental health needs of immigrants and the role of religion and spirituality in the mental health of refugees, newcomers, and immigrants. Through his research, Samoon strives to bridge the gap between the western approach to psychotherapy and the non-western perspective and client needs.